Nimble, Resourceful, Dependable
The team at Deborah Shaw Restoration + Landscape
brings expertise in ecosystems, local microclimates
and biology to residential projects as well as
large-scale creek and native habitat restorations.
Residential clients benefit greatly from their deep
restoration experience and knowledge. Team-Shaw
applies environmental considerations to every job.
Project by project, residential clients can rest
assured that their new landscape contributes to
healing our local environment.
"Don and I would like to tell you how very
pleased we are with the landscape! It is
just as we had envisioned. Thank you for
a beautiful job and your professionalism."
DON AND BETTY IWERKS
HOMEOWNERS
Deborah Shaw
Principal and CEO
An avid surfer for decades, Shaw is never far from the source of her passion. Early work restoring habitat in the Channel Islands formed an enduring appreciation of the balance and harmony of pristine wilderness.
Creating a sense of place through landscape is a core concept for Shaw, who finds satisfaction in lifting the human spirit through the reinvention of nature's settings. The mastery and care she puts into a project's every detail, whether landscaping for a housing subdivision, public park, shopping center, or restoring native habitat — sets Shaw apart. Architects, urban planners, and homeowners alike respect her professionalism and integrity.
Having earned its reputation for excellence, it is only fitting that Shaw's clients look to the firm to deliver the highest quality restoration, installation and maintenance services available.
Residential Landscape Experience
Throughout the Central Coast, Shaw's residential landscaping is known for its superior work, delivered on time and on budget. Since no two landscapes are alike, Ms. Shaw personally sees to it that every residential project receives the individual attention it deserves. With a management style based on clear and efficient communication with homeowners, architects and general contractors, Shaw brings both environmental expertise and an orderly workflow to every project.
Ted Booth
Project Vice President
Raised in Carmel California, Ted is a lifelong oceanographer, surfer, fisherman, and craftsman. A graduate of UCSB in aquatic biology and Santa Barbara City College Marine Technology Dive Program, Ted has honed his skills as a master carpenter working under Australian architect Tony Robinson. Ted loves to go to the beach with his Australian cattle dog named Reef and surf, fish, and dive the waves of the Central Coast.
Lulu Erkeneff
Project Manager and Ecologist
Lulu attributes her passions for ecology and ecological restoration to growing up as a surfer in Southern California. An avid hiker and outdoorswoman, Lulu is drawn to the rich and diverse native flora of Central California. She is inspired by the way plants and animals face environmental challenges, as well as how people intersect with nature. After studying biological sciences at UCSB, she began work for Deborah Shaw Restoration + Landscape, first as a restoration technician, progressing rapidly with greater responsibility in managing full-scale landscape and environmental restoration projects.
CORE CREW
Debbie Shaw, Principal, CEO
Ted Booth, Vice President
Lulu Erkeneff, Project Manager and Ecologist
Salvador Ruiz, Crew member
Isidro Ruiz, Crew member
Gerardo Nava, Crew member
Jose Diaz, Crew member
Cresenciano Bedolla, Crew member
AWARDS
Women's Economic Ventures
Graduate Panel
September 17th, 1997
Santa Barbara Contractor's Association
Builder of the Year Award Judge
July 27, 1998
MEDIA
Seasons Magazine
"Architectural Alchemy"
Spring 2011
Gardner Residence, Montecito, CA
Sunset Magazine
"Gauzy textures, gutsy plants"
Sept. 2000
Shand Residence, Montecito, CA
Santa Barbara Independent
"Natural Green Thumbs"
March 20, 1997
Santa Barbara, CA
"This Old House" PBS Television, March, 2000, Winford Residence, Santa Barbara, CA
Santa Barbara News Press, "The 39th Annual Santa Barbara Beautiful Awards, Beautiful Community", September 27, 2003, Winford Residence, Santa Barbara, CA
Healing Retreats & Spas Magazine, "Natural gardening brings us home", November/December 1997, Santa Barbara, CA
Healing Retreats & Spas Magazine, "Organic gardening is cheaper, works better & is no more back-breaking than chemical gardening", July/August 1997, April 2006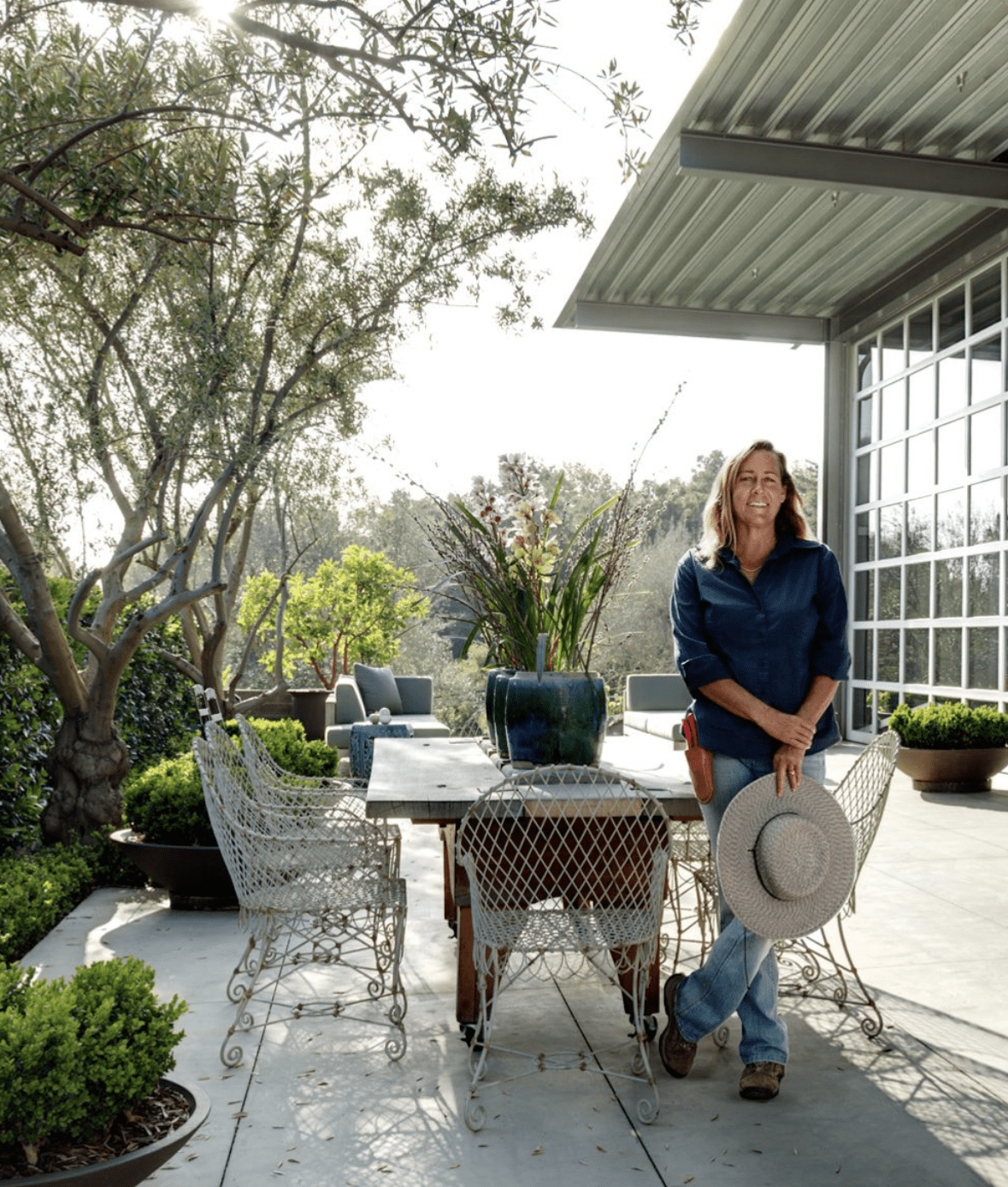 The Best People in Landscape
Backed by 35 Years of Experience
(805) 687-1530
Call to schedule a complimentary site visit